March 8, 2021
Air and Surface UV-C Purification Provides Critical Protections For Your Customers and Employees.
A new CDC study found a strong correlation between allowing on-premise dining and the rise in coronavirus cases. The report was issued as more states and cities begin to loosen COVID-19 restrictions nationwide.
This week, multiple states and cities are lifting some of the stricter COVID-19 measures in light of decreasing rates, including face-covering mandates and business capacity limitations, for restaurants, retail businesses, fitness centers, and religious establishments.
A majority of consumers believe the pandemic will not end before Fall 2021, with many believing it will not end until much later. Now more than ever, disinfecting indoor air and surfaces is critical to protecting staff and customers. In laboratory tests, CASPR technology has proven effective against a wide variety of pathogens, bacteria, and viruses, including COVID.
February 26, 2021
House Passes $25B Restaurant & Bar Grant Program.  
The House of Representatives passed the American Rescue Plan of 2021. The legislation includes $25 billion towards a grant program for struggling independent restaurants and bars, another step closer to securing relief for businesses and protecting 11 million jobs.
Modeled after the RESTAURANTS Act, the program would award grants to restaurants and bars with demonstrated losses for eligible operating expenses including: payroll, employee benefits, mortgage, rent, utilities, building maintenance and construction of outdoor facilities, personal protective equipment, sanitizing materials, food, and debt obligations to suppliers.
PurHygenics- "Getting People Back to Work and Back to Normal."
February 10, 2021
Independent Restaurants See the Value in PurHygenics.  
Small restaurants in the Southeast are finding that improving their Indoor Atmosphere is not a budget breaker. Working with PurHygenics, many small restaurants are improving the dining experience for their patrons while concurrently providing a healthier environment for workers and patrons. The product technologies available through PurHygenics allows us to meet the needs of single facilities, as well as large national chains.
PurHygenics- "Getting People Back to Work and Back to Normal."
February 5, 2021
Municipalities Need CASPR.  
City offices and Police departments are finding the need for continuous disinfection. We count on our city officials to keep life going, even during a Pandemic. Cities in the greater Miami Florida area are choosing PurHygenics and CASPR to provide maintenance free continuous disinfection. These units add confidence to Public Servants and the Public as they go about their daily lives.
PurHygenics- "Getting People Back to Work and Back to Normal."
February 1, 2021
More Schools are Choosing PurHygenics.  
Both Public and Private Schools are making the decision to improve the atmosphere of the inside of their classrooms. The PurHygenics Protocol for Schools provides a way to improve cleanliness and add confidence to teachers, students, administrators, and parents. Contact us on how we can improve your school.
PurHygenics- "Getting People Back to Work and Back to Normal."
October 19, 2020
Ventilation and Air Filtration Play a Key Role in Preventing the Spread of COVID-19 Indoors.  
Scientists say portable air cleaners (also called air purifiers) with HEPA filtration can remove virus particles that cause COVID-19
Portable HEPA (high efficiency particulate air) rated air filters remove more than 99 percent of airborne particles regardless of the particle size. When supplemental air cleaning is needed, in-room filter units containing HEPA filters are recommended because they remove nearly all particles in the size range of concern on a single pass.
>Does UVC ultraviolet light combat COVID-19 indoors?
Germicidal ultraviolet light (UVC) involves different wavelengths than UVA or UVB. UVC can be very effective at damaging viruses.
Germicidal UV has the ability to damage the DNA of microorganisms and they can no longer replicate. Coronavirus is very susceptible to germicidal UV, so if it's irradiated for a certain amount of time it's inactivated, and it can no longer infect you.
There are two air disinfection applications on the market.
One uses fixtures that are attached to the wall, and light is beamed overhead across a room. These "upper room" systems can reduce the amount of active virus in the air by an amount equal to 10 air changes per hour or more of outdoor air at a much lower energy cost.
The other application involves placing a UVC light in the recirculating air duct that takes air from the room you are in, irradiates it, then cycles the clean air back into that same room.
October 6, 2020
The Importance of Visible Hygiene Tech.  
Within the concept of general hygiene, it is this idea of visible hygiene that has the ability to restore public confidence levels. If a hygiene product visibly keeps people safe, comfort levels are much greater than a company telling you they've maintained hygiene.
Suddenly, the technology landscape for hospitality shifts.
We're not talking about expensive reboots of IT systems, or software that will take staff months to adapt to with little impact on the consumer. We're talking about potentially inexpensive and easy-to-implement technologies, visibly reassuring consumers and equally applicable in sports stadia or conference halls. Such hygiene technology could also be deployed in individual premises allowing companies to road-test performance before any wider roll-out, and financial cost.
Ideally, that technology would also offer a grade of hygiene above and beyond what a traditional (human) cleaner could provide, given that staff cannot be everywhere all the time.
The best hygiene needs the best science and technology. Put these ingredients together and the hospitality industry can thrive again very quickly, and very inexpensively.
September 25, 2020
Florida Governor Signs Order Clearing Restaurants and Bars to Fully Open.  
Florida Gov. Ron DeSantis signed an executive order Friday allowing restaurants and bars to immediately begin operating at 100% capacity.  The move means the state is transitioning into Phase 3 of reopening. The order treats restaurants and bars differently in terms of what local municipalities can do to restrict operations. "There will not be limitations, from the state of Florida," he said.
If a local government Covid-19 emergency order limiting restaurant to less than 100% of its indoor capacity but above 50%, the government must explain why the limitation is necessary for public health and quantify the economic impact of the limits.
September 14, 2020
New York State Releases Guidance for Indoor Dining in New York City.  
New York State has released guidance for indoor dining in New York City. Restaurants can resume indoor dining at 25% capacity on Sept. 30. The detailed guidance outlines restrictions that restaurants must comply with, including social distancing practices, cleaning and disinfecting protocols, restricted hours, health screenings, personal protection equipment, and air filtration systems. New York City will establish and deploy a team of 400 enforcement personnel to ensure businesses that offer indoor food services and dining in New York City comply with the detailed guidance. Additionally, the State has set up a hotline and online complaint form where individuals can report violations.
Each business is required to complete a safety plan, read the detailed guidelines, and complete the online business affirmation form before reopening.
September 9, 2020
Indoor Dining to Resume in New York City with Restrictions on Sept. 30  
Governor Cuomo announced that the state will allow indoor dining to resume in New York City at 25% capacity on Sept. 30. Other restrictions for indoor dining in New York City include temperature checks at the door, no bar service (bars can only mix drinks and serve them tableside), tables spaced six feet apart, restaurants must close at midnight, restaurants must install enhanced air filtration, customers will need to provide contact information for tracing, and masks must be worn by customers when not seated at the table.
August 1, 2020
For Immediate Release:
PurHygenics, LLC has announced that it has signed a distribution agreement with CASPR Group. The CASPR Group has developed technology with safe, natural purifiers that actively seek out and eliminate indoor air pollution and illness-causing pathogens on surfaces. With a kill rate of up to 99.96%, CASPR is effective against bacteria, viruses, molds, VOCs, odors and more.
John Friddle, president of PurHygenics, commented "CASPR is the perfect addition to PurHygenics' stable of solutions. Our goal is to get American business back to pre-COVID-19 quarantine levels and CASPR products will play a big part in getting the country back quickly and safely."
With regard to the PurHygenics and CASPR collaboration, Scott Wheeler, Chief Operating Officer of CASPR Group, commented "We're excited to add PurHygenics to our list of distributors. They will be crucial in helping us to get CASPR Group solutions to more businesses. Together, we can help more people stay healthy and get back to work in a safer manner."
PurHygenics provides solutions for multiple industries including restaurants, schools and universities, hospitality, and all businesses that are ramping up their return from COVID quarantine.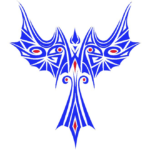 www.PurHygenics.com
info@PurHygenics.com